Gettysburg The Movie 30th Anniversary Celebration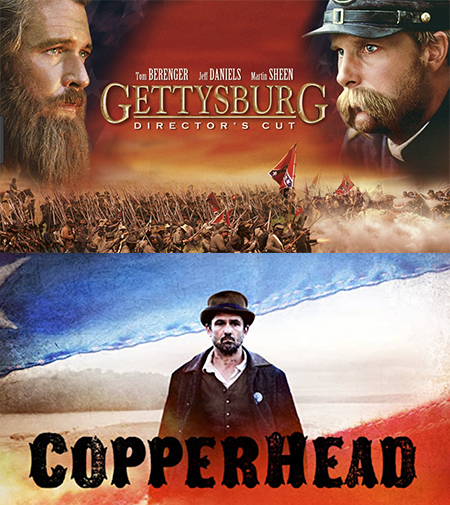 Join Director Ron Maxwell and Actors for a weekend long festival as the acclaimed film Gettysburg celebrates 30 years!
Director Ron Maxwell and Actors from the film will host a panel discussion before the Director's Cut screening, which features 17 minutes of compelling additional footage. Filmed at actual battle locations and full of authentic details, this rousing and soulful movie plunges you into the heat of the bloodiest battle fought on American soil. History comes alive with intense and spirited battles as well as the dilemmas, motivations and fears of the leaders. Tom Berenger, Jeff Daniels, Martin Sheen and Stephen Lang star in this magnificent epic based on Michael Shaara's Pulitzer Prize-winning The Killer Angels.
Friday October 13, 2023 4:00PM~ Gettysburg The Movie- Director's Cut


$20 General Admission
Saturday October 14, 2023 12:30PM~ Gettysburg The Movie- Director's Cut- With Director/Actor Panel Discussion
All seats General Admission
Basic ticket: $30
Festival Pass: $150
- SOLD OUT
Friday evening BBQ
Seminary Ridge Cupola tour
ACHS gift shop discount & museum admission
Saturday Gettysburg Director's Cut film Screening and Director/Actor Panel
VIP package: $300
- SOLD OUT
Friday evening BBQ
Seminary Ridge Cupola tour
ACHS gift shop discount & museum admission
Saturday Gettysburg Director's Cut film Screening and Director/Actor Panel
VIP Buffet Dinner Ron Maxwell and Actors ACHS (7:15 pm, ACHS)
Sunday October 15, 2023 1:00PM~ Copperhead- The Director's Cut With Director Panel Discussion
$25 General Admission